23 June, 2017 – On this day of recognition, I would like to celebrate the women and men who commit their careers and their lives to being at sea for extended periods of time.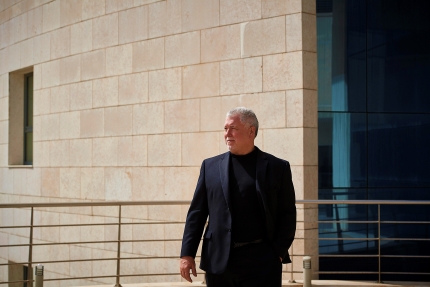 The future facing the maritime industry today is a very different one from when I first went to sea in 1977. Back then the sextant was King. Today the people working at sea are aided by countless new technologies and digital innovations which have had a huge impact, improving both operations and safety.
In this new environment, manning and developing the potential of seafarers are as vital as ever. No-one knows quite how the job of seafarer is going to evolve as vessels become increasingly sophisticated and more automated. The appearance of remote-controlled, autonomous or even unmanned ships will transform the role of the seafarers immeasurably. But these developments should not be feared. The skill sets needed may be different, but such ships will still require support from competent and ingenious teams of engineers. As such they will give birth to exciting new roles and opportunities.
Look at the aviation industry, where today planes more or less fly themselves and pilots are essentially system engineers who carry out their role in close collaboration with their air traffic control counterparts on land. There is no doubt in my mind that this is the direction in which the maritime industry too is heading.
As technology advances, our role at Transas is to empower the seafarers. It is irrational to think that automation and technology alone will be enough solve all our problems. So, I firmly believe that our industry will continue to be built upon and depend upon people having the right skills and the right training so they can confront and overcome whatever challenges are thrown at them.
Smart technologies and improved connectivity have the potential to remove much of the drudgery that in recent years has crept on to the bridge and into the engine room, allowing it to be passed back to dedicated shore-based staff — or perhaps even intelligent algorithms. The crew will, instead, be able to focus on the tasks they know best and were employed for – namely, delivering the ship and its cargo safely from A to B.
Freeing the seafarers from unending paperwork will give them more opportunity to carry out pro-active maintenance or devise creative solutions or procedures that will have a long-term positive impact on vessel efficiency and safety.
Our approach to training too needs to reflect this changing picture. We would do well to embrace the potential of Virtual Reality, Augmented Reality, Artificial Intelligence and other such tools so that seafarers are as prepared as they can be. Needless to say, maritime academies will continue to play a critical role in providing competence and support for the emerging human factor requirements.
There is nothing preventing the innovations I've outlined here from developing independently along their own individual paths. But at Transas we believe that it is necessary to join the dots. The rewards and benefits will be so much greater if we can bring these vital parts of the modern maritime experience together. That is why we are building a new platform based on technology, content and expertise, which will enable a richer exchange of information and experience among a broader range of stakeholders. It will enable us to make wiser decisions and act smart. Moreover, it will encourage new generations to join the maritime industry.
The new world is here already and we are here to help you embrace the change because for us, seafarers matter.
For further information,
please contact:
Lidia Selivanova
Corporate Communications & Marketing Manager, Transas
+49 162 103 8279
lidia.selivanova@transas.com
Debbi Bonner
Managing Director, JLA Media Ltd
+31 652 630122
debbi.bonner@j-l-a.com
About
Transas
Transas' vision is to lead the way in creating an ecosystem of harmonised integrated solutions in safety, navigation and ship operations. In creating these solutions Transas unites global maritime stakeholders in the future of e-Navigation and operations.
True to its vision, Transas has introduced THESIS, the Transas Harmonised Eco System of Integrated Solutions. THESIS is a flexible data resource where Ship, Fleet Operations, Academy (simulation & training) and Ship Traffic Control can all be connected to the ecosystem, effectively a community working together on a cloud based shared data platform to enable smarter operations, safety and navigation.
United into a single environment, navigation, simulation, vessel traffic, and fleet management systems become a decision support tool using the data provided by Transas software solutions.
Transas operates more than 20 own regional offices and has a global network of partners around the world.
For more information, please visit our website at www.transas.com and check out our YouTube channel at https://www.youtube.com/TransasGlobal.