22 November, 2017 (Denmark)– Global marine, offshore and fire safety equipment and servicing provider VIKING Life-Saving Equipment has announced it is now a Preferred Supplier under the IMPA ACT programme.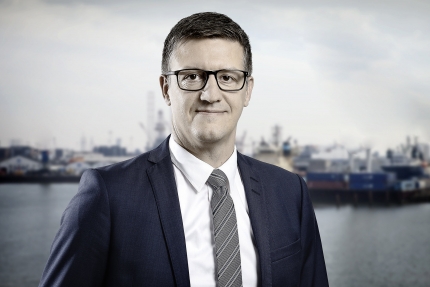 VIKING CEO Henrik Uhd Christensen
IMPA ACT is an initiative of the International Marine Purchasing Association (IMPA) that commits its member shipowners, ship operators, and ship suppliers to demonstrate responsible supply chain management (RSCM) and corporate social responsibility (CSR).
VIKING is no stranger to such principles. In fact, the company's focus on a key issue for the world is reflected in its tagline: 'Protecting People and Business', and its products have saved the lives of passengers and crew in numerous emergency situations at sea.
CEO Henrik Uhd Christensen sees responsibility toward the wider community as a core element of the company: "We work hard to ensure that achieving and maintaining world-class safety compliance is as easy as possible for shipowners and other maritime decision-makers. And we have made great progress in the area, particularly with our Shipowner Agreements that pull equipment and servicing together in a much more manageable way than the administratively heavy practices of the past."
At the core of the IMPA ACT Initiative is the Supplier Code of Conduct, a set of social, environmental, and economic principles based on internationally endorsed UN minimum expectations for businesses, which represent current best practices. Under the programme, VIKING has committed to aligning with the association's Supplier Code of Conduct over time, both internally and within its supply chain.
"Of course, VIKING has long worked with its own Code of Conduct toward its suppliers," says Henrik Uhd Christensen. "The IMPA ACT Supplier Code of Conduct further strengthens our ability to address vital issues in relation to our operations around the globe."
About
VIKING
VIKING Life-Saving Equipment is a global market leader in maritime and offshore safety, providing and servicing safety and fire-fighting equipment for passenger and cargo ships, offshore installations, fishing vessels, the navy, fire departments and leisure yachts.
VIKING is a privately held corporation founded in 1960 with group headquarters in Esbjerg, Denmark. Products are manufactured in Denmark, Norway, Bulgaria and Thailand. VIKING offers a broad range of off-the-shelf and tailored safety solutions and systems certified in accordance with the latest requirements of the IMO, SOLAS, EU and USCG. The product portfolio includes chute and slide-based marine and offshore evacuation and crew transfer systems, liferafts, lifejackets, immersion suits, fire suits, work suits, pilot suits, helicopter transportation suits, MOB boats, davits, pilot ladders, signs, and other lifesaving appliances. VIKING Shipowner and Offshore Safety Agreements offer uniquely customizable concepts that incorporate safety products, global servicing, single-source management, and financing in a variety of fixed price structures.
With 2,000 employees worldwide, the unique VIKING network of branch offices, agents, 260 certified servicing stations and worldwide stock points makes VIKING a truly global provider at convenient locations in all significant markets. www.VIKING-life.com
For further information
please contact:
Thomas Hestehave, Global Marketing Communications,
Tel: +45 2542 8454
Email: THH@VIKING-life.com