29 June 2018 – Spurred on by a highly successful alliance with MOL Techno-Trade, and recent government approvals for local liferaft assembly and supply, VIKING is establishing its own local presence.
Having obtained Japanese government approval to supply liferafts to Japanese-flagged vessels and carry out final assembly in the country, leading maritime safety equipment and servicing provider VIKING Life-Saving Equipment is establishing a local subsidiary and employing staff to bring new value to Japanese shipowners and managers.
Significant success
VIKING Japan builds upon an alliance with MOL Techno-Trade that began five years ago when VIKING's products were first added to the maritime supplier's portfolio. VIKING Vice President for the Asian region, Mr Bjarne Kolbo Nielsen, considers the relationship with MOL Techno-Trade to be a significant success.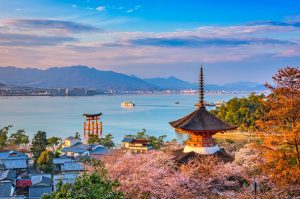 "Prior to joining MOL Techno-Trade's product line-up, VIKING's representation in Japan was limited," says Mr Kolbo Nielsen. "Today, with the trust shown in us by MOL Techno-Trade, as well as its resources and dedication, our products and services have been elevated to a new level in the local market."
At the recent Sea Japan exhibition in Tokyo, VIKING had already stated it was reviewing ways to lift its Japanese presence. With VIKING Japan in place, shipowners and managers can look forward to more benefits from the company's relationship with MOL Techno-Trade.
Heading up the new subsidiary is Mr Yasin Kasa, who will transfer from his present position in Singapore, as Senior Commercial Director for VIKING in Asia, to Tokyo. Mr Kasa is looking forward to taking up his new position, and brings lengthy experience in the maritime safety industry. In addition to being trained as a marine engineer and officer, he has operated his own safety servicing station and has extensive commercial experience working with shipowners and ship managers that operate globally.
"Coming to work in Japan with a dedicated subsidiary is an exciting step for VIKING," commented Mr Kasa. "It enables us, as a manufacturer, to be even more attentive to the needs of this important market."
Unique advantages
Top of the list for VIKING Japan is likely to be accelerating the adoption of VIKING Shipowner Agreements. These global, all-in-one servicing packages have been extremely successful around the globe and, helped by a powerful business case for Japanese-flagged vessels, are set to simplify and streamline safety compliance in Japanese waters and beyond.
Mr Kasa explains: "Besides vastly simplifying administration tasks, VIKING Shipowner Agreements mitigate the risk of operational downtime. And, with a variety of fixed-price payment plans backed by a worldwide network of servicing stations and stock points, the agreements ensure that shipowners know exactly what they can expect and how much it will cost."
About VIKING
VIKING Life-Saving Equipment is a global market leader in maritime and offshore safety, providing and servicing safety and fire-fighting equipment for passenger and cargo ships, offshore installations, fishing vessels, the navy, fire departments and leisure yachts.
VIKING is a privately held corporation founded in 1960 with group headquarters in Denmark. Products are manufactured in Denmark, Norway, Bulgaria and Thailand. VIKING offers a broad range of high-quality safety products and systems as well as tailored safety solutions certified in accordance with the latest IMO, SOLAS, EU and USCG requirements. The VIKING product range includes chute and slide-based marine and offshore evacuation systems, liferafts, lifejackets, immersion suits, fire suits, work suits, aviation safety gear, lifeboats and rescue boats, hooks, davits, firefighting equipment, pyrotechnics and other lifesaving appliances. VIKING Shipowner and Offshore Safety Agreements are uniquely customizable concepts incorporating safety products, global servicing, exchange, single-source management, and financing in a variety of fixed price structures.
With 2,000 dedicated employees and a network comprising 72 branch offices, 260 certified servicing stations, multiple agents and stock points worldwide, VIKING is a truly global provider of safety solutions in all significant markets and locations.
For further information please contact:
Bjarne Kolbo Nielsen, Vice President – Region Asia
Tel. +86 216289 9922
Email. BKN@VIKING-life.com
Thomas Hestehave, Global Marketing Communications
Tel. +45 2542 8454
Email. THH@VIKING-life.com