30 August 2018 – Powered by a full scope of maritime safety solutions and holistic servicing concepts, VIKING Life-Saving Equipment has long proven its ability to convert proactive innovation to industry leading solutions that meet shipowner top priorities. At SMM 2018 in Hamburg, the company's stand (B1.EG) will be the launching pad for a wide spectrum of developments, each one primed to support an industry facing the dual pressures of safety compliance and cost-efficiency.
Simplify safety with the original solution for shipowner safety management: The highly successful VIKING Shipowner Agreement concept is likely to attract the most attention. With a unique track record as the original holistic solution for global maritime safety management, sourcing and servicing, a VIKING Shipowner Agreement covers a fleet's safety compliance needs in a variety of predictable fixed-price structures. In addition, it can be easily and flexibly adapted to suit shipowners' needs and the operational environment, providing several advantages in the way of cost-efficiencies and significantly reducing administrative hassles. This allows the shipowner to maintain a high level of safety and regulatory compliance with minimal disruption to operations.
"Liferafts, personal protective equipment, marine evacuation systems, life-saving appliances, marine fire equipment, lifeboats, hooks and davits and training are among the offerings that can be covered by a VIKING Shipowner Agreement, and with 98% of customers renewing their contract upon expiry, there's plenty of testimony to support the fact that we deliver on our promises", says Benny Carlsen, VIKING SVP, Global Sales.
More efficient MES and crew training: Beyond Shipowner Agreements, visitors to the VIKING stand will find much more in the way of safety innovation. Already the global safety industry leader in Marine Evacuation Systems, VIKING has recently launched even more efficient systems, now including 24/7 onboard digitalized crew training and competency management for the best possible crew readiness.
"We embrace the potential of digitalization and focus a lot on the interface between technology and the human element, as a way to boost product efficiency and ultimately safety at sea. It all comes down to having the right equipment on board and knowing how to use it; certainly, keeping the crew up to date on how to operate life-saving equipment is paramount to secure optimal performance in an emergency." Says Benny Carlsen.
VIKING YouSafe – uniting the industry leading range of PPE: Safer and smarter solutions for lifeboats, hooks and davits are also in this year's SMM line-up, along with an upgraded range of Personal Protective Equipment (PPE) – now united under the global VIKING YouSafe™ brand.
"VIKING YouSafe™ represents a holistic approach to PPE. We offer the most comprehensive range of any supplier and while this position is realized through proactive focus on quality and performance, VIKING PPE is about design, features, comfort and style, too. In fact, it's the sum of excellence across all these factors that drives our unmatched value proposition," says Benny Carlsen and continues: "Personal safety is at the core of our mission and VIKING YouSafe™ embodies our full commitment to this agenda. After all, PPE is often the 'last line of defence' when it comes to enduring the many perils at sea that have inspired our product names. Expanding and uniting our portfolio, we've achieved a global one-stop-shop of PPE for any application and budget – and that's good news for shipowners aiming to combine safety compliance, cost-efficiency and simplicity."
Streamlined administration with online access: There's good news, too, for VIKING customers seeking to cut safety servicing administration by means of the latest technology. Introduced at SMM, VIKING ServiceConnect™ is a new, purpose-built digital service hub featuring an intuitive customer portal for direct service booking and global online 24/7 access to information about safety equipment servicing, notifications and much more.
Marine Fire Service on the move: Powered by a recent acquisition, VIKING is also delivering on its promise to further expand the company's marine fire servicing network around the world, with fixed pricing and boosting expertise and certification levels in all regions for a more consistent service offering.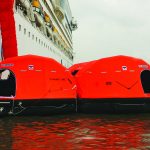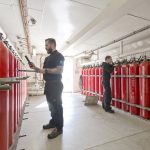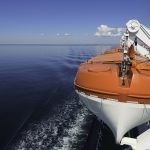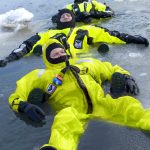 SMM 2018 – Meet VIKING at Stand B1.EG
About VIKING
VIKING Life-Saving Equipment is a global market leader in maritime and offshore safety, providing and servicing safety and fire-fighting equipment for passenger and cargo ships, offshore installations, fishing vessels, the navy, fire departments and leisure yachts.
VIKING is a privately held corporation founded in 1960 with group headquarters in Denmark. Products are manufactured in Denmark, Norway, Bulgaria and Thailand. VIKING offers a broad range of high-quality safety products and systems as well as tailored safety solutions certified in accordance with the latest IMO, SOLAS, EU and USCG requirements. The VIKING product range includes chute and slide-based marine and offshore evacuation systems, liferafts, lifejackets, immersion suits, fire suits, work suits, aviation safety gear, life- and rescue boats, hooks, davits, firefighting equipment, pyrotechnics and other lifesaving appliances. VIKING Shipowner and Offshore Safety Agreements are uniquely customizable concepts incorporating safety products, global servicing, exchange, single-source management, and financing in a variety of fixed price structures.
With 2,000 dedicated employees and a network comprising 72 branches, 260 certified servicing stations, multiple agents and stock points worldwide, VIKING is a truly global provider of safety solutions in all significant markets and locations.
For further information please contact:
Benny Carlsen, SVP Global Sales
Tel. +45 2542 8202
BC@VIKING-life.com
Thomas Hestehave, Global Marketing Communications
Tel. +45 2542 8454
THH@VIKING-life.com