02 May 2019 – With renowned lifeboat supplier Norsafe already well integrated into the VIKING group, the offshore industry has access to an unprecedented range of solutions to help improve safety while reducing compliance related complexity and costs.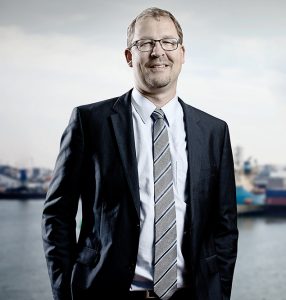 In 2018, at the time of acquiring Norway-based lifeboat, davit and hook maker Norsafe, VIKING Life-Saving Equipment already boasted the world's strongest range of safety equipment, solutions and services to the offshore industry. Now, that range has evolved to encompass a truly comprehensive spectrum of safety solutions that brings new advantages to even the largest, most sophisticated offshore operators.
"OTC 2019 is the first global offshore industry exhibition to showcase the new joint capabilities resulting from VIKING's acquisition of Norsafe," says Benny Carlsen, VIKING SVP of Global Sales. "This represents a turning point for the industry, as it is the first time offshore asset owners and operators can place their safety and evacuation equipment management in the hands of a single, trusted partner and know with certainty that they are able to meet relevant safety compliance demands."
Cutting costs and complexity
For offshore asset owners worldwide, ensuring and maintaining a high level of safety is important, but also both costly and complex. Legislation is constantly tightening, safety equipment and servicing workflows vary from one asset to another, and the hazards faced by some operators working in colder climates are demanding new approaches to protect human lives and production uptime while keeping a lid on costs.
Safety on agreement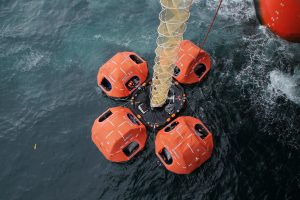 The current state-of-the-art solution to such issues is a VIKING Offshore Safety Agreement, which ensures cost-efficient sourcing, management and servicing of the full range of safety equipment, all in one neatly-wrapped single global package.
"VIKING Offshore Safety Agreements cover all major safety equipment brands and are fully customizable to make uptake simple," explains Benny Carlsen. "We take care of everything from specifications and certification to service and multi-vendor invoice monitoring – all for a fixed price and with a single point of contact. It's a great way to ensure both high-quality safety equipment and consistent efficiencies in maintaining safety compliance."
The evacuation experts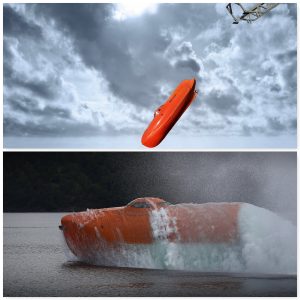 While VIKING already offered the industry's widest and tallest range of offshore evacuation systems, as well as installation, training and service, the addition of Norsafe's lifeboats and davits, now sold and serviced under the VIKING Norsafe brand, takes the company's evacuation range to a whole new level that is unique to a single supplier.
"The upside for offshore operators is that VIKING now manufactures and services an evacuation solution for any installation, including freefall and conventional lifeboats, chute-based offshore evacuation systems, liferafts, rescue boats and daughter craft. So, customers get the cross-system OEM guarantee that it all works together, with single-source servicing and digital speed global support also on hand. At OTC, our team of offshore safety experts at stand #701 will give visitors a chance to explore and learn more about some of these many advantages."
Meet VIKING at stand #701 at OTC 2019
About VIKING:
VIKING Life-Saving Equipment is a global market leader in maritime and offshore safety. Headquartered in Denmark, the corporation manufactures, supplies and services everything from chute and slide-based evacuation systems to liferafts, lifejackets, immersion suits, firefighting equipment, aviation safety gear, lifeboats, hooks, davits and more.
VIKING brings its customers all the elements needed to simplify safety, including the world's broadest range of safety products and a highly efficient, worldwide servicing network. And it stands out in the ability to offer complete safety compliance solutions – all certified in accordance with the latest IMO, SOLAS, EU and USCG requirements. Known as VIKING Shipowner and Offshore Safety Agreements, these uniquely customizable solutions incorporate safety products, global servicing, exchange, single-source management, and financing in a variety of fixed price structures.
In 2018, VIKING acquired Norsafe, the Norwegian boatbuilder whose lifeboats are used throughout the world, adding further strength to an unmatched product and service offering in the global maritime safety industry.
Founded in 1960, the privately held corporation manufactures in Denmark, Norway, Bulgaria, Greece, China and Thailand, and provides safety solutions in all significant markets and locations.
For further information please contact:
Benny Carlsen, SVP of Global Sales
p: +45 7611 8202
e: BC@viking-life.com
Thomas Hestehave, Brand Communications Manager
p: +45 7611 8454
e: THH@viking-life.com