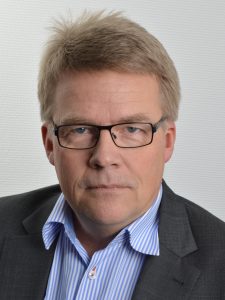 08 April 2019 – With the newly combined VIKING and Norsafe portfolio and flag approval of the revolutionary LifeCraft™ survival craft as a novel life-saving appliance, cruise and expedition operators have never had more – or better – evacuation options on show at Seatrade Cruise Global.
Visitors to Seatrade Cruise Global 2019 in Miami Beach, Florida, will have the opportunity to experience the extended lineups of VIKING Norsafe lifeboats, rescue boats, daughter craft and launching appliances in addition to VIKING liferafts and marine evacuation systems – all of which are offered complete with global servicing and training capabilities.
The newly enhanced range is partly the result of the 2018 acquisition of renowned lifeboat maker Norsafe. The 116-year-old Norway-based boatbuilder is renowned for its lifeboats, rescue craft and davits, all of which are now offered under the VIKING Norsafe brand.
One-stop supplier
Creating VIKING's new product family has significantly strengthened shipowners' one-stop access to lifeboats and rescue boats especially well-suited for expedition cruise vessels. The VIKING Norsafe offering covers a range of boats, davits and hooks, accompanied by total care servicing unmatched in the marketplace. For example, VIKING Norsafe provides more options for servicing multi-brand boats and davits­, enabling cruise and ferry operators to have all of their safety equipment service managed through a single, global supplier with all of the expertise and quality of an OEM.
VIKING LifeCraft™ now ready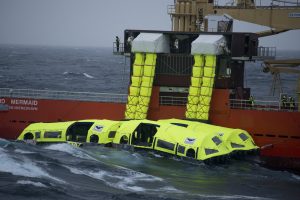 The highlight for VIKING at this year's Seatrade Cruise Global is the official approval gained from the Danish Maritime Authority for the VIKING LifeCraft™ survival craft as a Novel Life-Saving Appliance, which will be of particular interest to cruise ship owners. The approval confirms that the VIKING LifeCraft™ meets the requirements for replacing conventional lifeboats on passenger ships and follows successful heavy weather trials in November last year.
The new VIKING LifeCraft™ system unites the advantages of modern lifeboats – such as self-propelled maneuverability – with the flexibility, comfort and smaller footprint of today's liferafts combined with marine evacuation systems.
"Cruise ship operators worldwide can now take advantage of all of the safety and efficiency benefits this new hybrid has to offer, as a replacement for conventional lifeboats/liferafts," commented Niels Fraende, VIKING VP of Cruise and LifeCraft.
Lifeboat innovation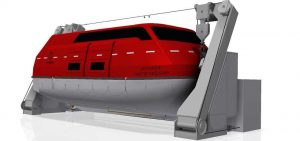 Another highlight of the new product range is the VIKING Norsafe Minima 88 – a sleek and efficient, partially enclosed lifeboat (PELB) designed and manufactured according to the latest SOLAS and national authority requirements. The design is ideally suited for several types of passenger vessels, not least expedition cruise ships, with special attention having been given to seating, height and 360-degree visibility for safe embarkation and operation.
Meet VIKING at SCG 2019
VIKING representatives will be available on stand #1867 at Seatrade Cruise Global 2019 to discuss the company's evacuation solutions, safety products and global safety agreements.
For further information please contact:
Thomas Hestehave, Global Marketing Communications
+45 2542 8454
THH@VIKING-life.com
About VIKING:
VIKING Life-Saving Equipment is a global market leader in maritime and offshore safety. Headquartered in Denmark, the corporation manufactures, supplies and services everything from chute and slide-based evacuation systems to liferafts, lifejackets, immersion suits, firefighting equipment, aviation safety gear, lifeboats, hooks, davits and more.
VIKING brings its customers all the elements needed to simplify safety, including the world's broadest range of safety products and a highly efficient, worldwide servicing network. And it stands out in the ability to offer complete safety compliance solutions – all certified in accordance with the latest IMO, SOLAS, EU and USCG requirements. Known as VIKING Shipowner and Offshore Safety Agreements, these uniquely customizable solutions incorporate safety products, global servicing, exchange, single-source management, and financing in a variety of fixed price structures.
In 2018, VIKING acquired Norsafe, the Norwegian boatbuilder whose lifeboats are used throughout the world, adding further strength to an unmatched product and service offering in the global maritime safety industry.
Founded in 1960, the privately held corporation manufactures in Denmark, Norway, Bulgaria, Greece, China and Thailand, and provides safety solutions in all significant markets and locations.