10 April, 2016 – In 2016, Nadiro A/S, a subsidiary of VIKING Life-Saving Equipment A/S, reported a profit before tax of DKK 1.1 million, against a deficit in the previous financial year.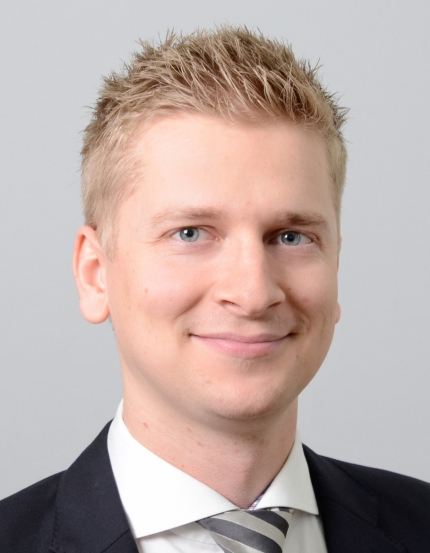 VIKING Nadiro director, Henrik Helsinghof
Based in Svendborg, Denmark, the company develops and manufactures a unique hydraulic system for lowering lifeboats and releasing them in the water in emergencies. The Drop-in-Ball™ system is marketed and sold through VIKING's global sales organization and complies with the international SOLAS regulations.
"We have succeeded in activating our global sales organization, particularly in the cargo segment, but also in the passenger and offshore markets. The customers trust in the quality of our system, which is much simpler and easier to operate than traditional solutions, and we see shipping companies making voluntary, non-compliance-driven replacements of systems to improve the safety level," says Henrik Helsinghof, Director of VIKING Nadiro.
To meet the new SOLAS requirements, vessels must have an approved hook system installed by 2019. VIKING Nadiro has the strongest position in North European markets and has a high market share among the world's largest shipping companies.
"VIKING Nadiro in Svendborg is our center of competence when it comes to lifeboat equipment and our expert in replacing systems on board vessels. We also have a global service network ensuring that measurements are taken and that fittings and other system parts are modified before the systems are installed at shipyards worldwide. VIKING Nadiro delivers the complete package and has by far the best delivery times on the market – and the word is spreading among both existing and potential customers," says Henrik Helsinghof.
The volume of orders in the cargo and passenger markets is on the increase, and Henrik Helsinghof expects the success to continue throughout this financial year and the next. The improved profit is also because VIKING Nadiro has worked successfully on getting its house in order by cutting costs.
VIKING acquired Nadiro A/S on July 1, 2015 to strengthen its position on the lifeboat market. The Drop-in-Ball™ system was developed by one of the two then owners, A.P. Moller – Maersk.
About VIKING
VIKING Life-Saving Equipment A/S is a global market leader in maritime and offshore safety, providing and servicing safety and fire-fighting equipment for passenger and cargo ships, offshore installations, fishing vessels, the navy, fire departments and leisure yachts.
VIKING is a privately held corporation founded in 1960 with group headquarters in Esbjerg, Denmark. Products are manufactured in Denmark, Norway,Bulgaria and Thailand.
VIKING offers a broad range of off-the-shelf and tailored safety solutions and systems certified in accordance with the latest requirements of the IMO, SOLAS, EU and USCG.
The product portfolio includes chute and slide-based marine and offshore evacuation and crew transfer systems, liferafts, lifejackets, immersion suits, fire suits, work suits, pilot suits, helicopter transportation suits, MOB boats, davits, pilot ladders, signs, and other lifesaving appliances. The VIKING Agreements offer uniquely customizable concepts that incorporate safety products, global servicing, single-source management, and financing in a variety of fixed price structures.
With 2,000 employees worldwide, the unique VIKING network of branch offices, agents, 270 certified servicing stations and worldwide stock points makes VIKING a truly global provider at convenient locations in all significant markets.
For further information
please contact:
Director Henrik Helsinghof, tel. +45 2542 8331, hhe@VIKING-life.com
Corporate Communications Manager Lone Aaboe, tel. +45 7611 8217, laj@VIKING-life.com