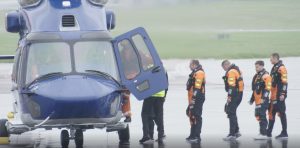 02 April 2020 – Following a competitive tender process, leading safety product manufacturer and service provider VIKING Life-Saving Equipment has won a three-year contract to supply personal protective equipment (PPE) to Serica Energy, one of the UK's leading oil & gas companies. The deal with the United Kingdom-based oil and gas company is the second of its kind for VIKING in consecutive years.
VIKING will work with Babcock Offshore to deliver aviation suits for Serica crew in the British sector of the North Sea. The contract marks VIKING's second major success in the offshore aviation segment in as many years, following on from last year's agreement with CNOOC Petroleum Europe Limited, which also involved Babcock as aviation provider.
Benny Carlsen, VIKING senior vice president of global sales and marketing, sees these supply and service agreements as a sign of things to come. "Supplying offshore aircrews is an increasingly important focus for us, and we are quickly proving ourselves in this fiercely competitive market," he says.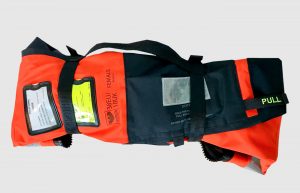 Carlsen believes there is a direct link between VIKING's ongoing efforts to enhance its products and services and its impact in this specialised sector. Its latest aviation suit is one kilogram lighter than its predecessor, for example, and is fitted with a radio-frequency identification device (RFID) equipped to track its condition and detect any possible weak spots.
The use of RFIDs also cuts paper consumption significantly, improving operational efficiency while also benefiting the environment in a way that aligns closely with VIKING's corporate social responsibility policy, says Heather McManus, VIKING global sales manager for aviation.
"Serica Energy is strongly committed to minimising its environmental impact, a commitment demonstrated in the fact that these suits feature reusable Velcro® straps instead of plastic packaging," she adds. "Those working at sea are perhaps more conscious than anyone of the impact our throwaway culture has on the oceans. Cutting out single-use plastics isn't just the right thing to do; it's what our customers want to see."
About VIKING
VIKING Life-Saving Equipment is a global market leader in maritime and offshore safety, providing and servicing safety and fire-fighting equipment for passenger and cargo ships, offshore installations, fishing vessels, the navy, fire departments and leisure yachts.
VIKING is a privately held corporation founded in 1960 with group headquarters in Denmark. Products are manufactured in Denmark, Norway, Bulgaria and Thailand. VIKING offers a broad range of high-quality safety products and systems as well as tailored safety solutions certified in accordance with the latest IMO, SOLAS, EU and USCG requirements. The VIKING product range includes chute and slide-based marine and offshore evacuation systems, liferafts, lifejackets, immersion suits, fire suits, work suits, aviation safety gear, life- and rescue boats, hooks, davits, firefighting equipment, pyrotechnics and other lifesaving appliances. VIKING Shipowner and Offshore Safety Agreements are uniquely customizable concepts incorporating safety products, global servicing, exchange, single-source management, and financing in a variety of fixed price structures.
With 2,000 dedicated employees and a network comprising 72 branches, 260 certified servicing stations, multiple agents and stock points worldwide, VIKING is a truly global provider of safety solutions in all significant markets and locations.
For further information please contact:
Benny Carlsen
SVP Global Sales
tel. +45 2542 8202
BC@VIKING-life.com
Thomas Hestehave
Global Marketing Communications
tel. +45 2542 8454
THH@VIKING-life.com