05 November 2019 – Welcome to the new Wallem Pulse magazine!
Issue 2 of the magazine is available to view online here.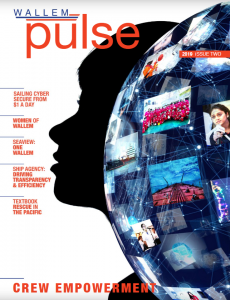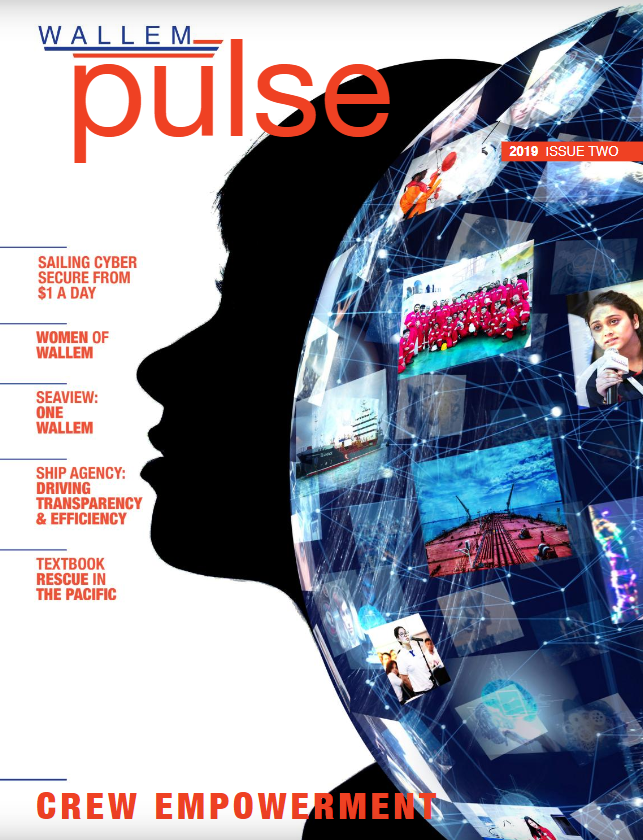 In this issue:
Wallem World
Sailing Cyber Secure from $1 a Day
Crew Empowerment
SeaView: Wallem Fleet Officers Meetings
Women of Wallem
Textbook Rescue in the Pacific
Hear the Pulse and enjoy the read!
For further information please contact:
Lidia Selivanova
Head of Marketing, Wallem Group
Phone: +49 162 1038279
Email: lis@wallem.com
Debbi Bonner
Managing Director, JLA Media
Phone: +31 652 630122
Email: debbi.bonner@j-l-a.com