25 April 2019 – As a core backbone for their vision to be the leading provider of technology-driven maritime solutions and transform customers experience the Wallem Group has chosen BASSnet™ Fleet Management Systems. BASS, the leading provider of maritime software solutions, is pleased that Wallem has selected the complete suite of integrated software to manage their entire fleet.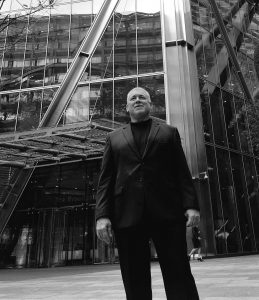 The signing of Wallem marks a key milestone for BASS, signaling a wider move to complete enterprise solutions in the maritime industry as a means to effectively standardize ship processes. Wallem has chosen to use BASSnet™ as a total solution for maintenance, safety, operational and financial management, among others, on a fleet-wide basis. The integrated nature, superior functionality and clear technological strategy of BASSnet™ were of pivotal importance in Wallem's decision to sign with BASS.
Frank Coles, CEO of Wallem Group said, "Having run several maritime software companies and considering the complexities of operations, compliance and the regulatory environment, I was keen to not reinvent the wheel."  Coles added, "We have chosen to install a cloud based COTS solution, without customization.  Exactly how digitalisation is supposed to be done.  We are going to defy the myth that ship operations and management needs to be different, or somehow special.  It does not need all the disparate or heavily customized homegrown systems.  This is the stuff of myths created by a lack of understanding and/or old fashioned operational beliefs and techniques."
Coles concluded, "In my view, offering transparency, analytics and business intelligence is the way forward for high-performance fleet management, and implementing a complete enterprise solution from BASSnet™ will allow us to integrate the power of big data with our business processes.  We are going to walk the talk."
"BASSnet™ Fleet Management Systems is a complete solution that removes the reliance on multiple vendors for piecemeal software," noted Per Steinar Upsaker, CEO and Managing Director of BASS. "We have prioritized a well-thought-out strategy that is forward-looking, comprehensive and puts BASSnet™ in a unique position. This includes the incredible convenience and security of managing an entire fleet using a single database on a state of the art platform."
Upsaker continued, "BASSnet's modular features are augmented by progressive and responsive web applications and mobile apps, and we have made data collection and analysis a priority, providing an invaluable bird's eye view of fleet performance and areas for improvement. Data-driven systems mean higher transparency and visibility," he added. "This makes BASSnet™ the ideal one-stop solution to streamline and increase fleet efficiency, asset management, and safety."
About BASS:
BASS, founded in 1997 with Norwegian heritage, is a leading global provider of fleet management software for ship owners and ship managers, as well as operators of rigs, FPSOs, and other offshore units. More than 100 customers, including many of the world's leading shipping companies and offshore service providers, run fully-integrated BASSnet™ Fleet Management Systems on more than 2,000 vessels around the world in order to manage their physical assets, operational processes and human resources, ensure regulatory compliance and improve financial results.
For more information, please email contact@bassnet.no or visit www.bassnet.no
About Wallem:
The Wallem Group is a leading provider of technology driven maritime solutions, offering services supporting the complete lifecycle of a vessel from newbuilding supervision to end-of-life recycling guidance. Wallem's extensive portfolio includes asset management, crewing, training, ship management, safety and compliance management and agency services.
As one of the largest and most experienced solutions providers globally, Wallem offers world-class support to shipowners by bringing its customer-centric and transparent approach to all aspects of fleet operation. Wallem combines technology and forward-thinking to deliver on safety, technical, and commercial performance without compromise. Wallem believes in collaboration to foster innovation in meeting future needs.
Wallem operates globally with a shore-based team of 1000 and more than 7,000 highly qualified seafarers, serving nearly all vessel segments.
For further information:
Lidia Selivanova
Head of Marketing, Wallem Group
Phone: +49 162 1038279
Email: lis@wallem.com
Debbi Bonner
Managing Director, JLA Media
Phone: +31 652 630122
Email: debbi.bonner@j-l-a.com