Global Xpress network to be extended, delivering the world's first and only high-speed mobile broadband capacity for mobility segments in the Arctic region
New Arctic Global Xpress payloads enable transformation of Fleet Xpress for the merchant shipping, offshore, cruise and fishing sectors, along with GX7, 8 & 9
Fully compatible with current and planned Fleet Xpress network and user terminals
Further milestone in success-driven Fleet Xpress roadmap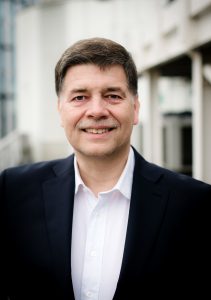 03 July 2019 – Inmarsat, the world leader in global mobile satellite communications, is to introduce two new satellite payloads dedicated to the Arctic region in a partnership with Space Norway, and its subsidiary Space Norway HEOSAT.
The new Global Xpress (GX) payloads support the rapidly growing demand among both commercial and government users for seamless, reliable, high-speed mobile broadband services in the Arctic and throughout the world. They specifically address rising demand for high-speed mobile broadband Fleet Xpress service capability from the merchant shipping, cruise and fishing sectors, where high-speed broadband connectivity is driving both major operational and efficiency improvements and supporting the introduction of new business models.
Inmarsat's new Arctic capabilities will further increase network flexibility and efficiency through multi-beam, high-throughput capacity that can be fully dialled up and down depending on customer demand in the region.
Today, the Arctic Circle represents a rapidly growing connectivity region for high-quality mobile broadband with increasing requirements from government, maritime and aviation customers. Building on Inmarsat's current capabilities up to and beyond 75o North, the new GX Arctic payloads will improve network performance in very high latitudes by flying directly overhead, providing GX antennas with much higher elevation angles to optimise throughput.
High-speed connectivity will be vital to make best use of Arctic offshore exploration and production opportunities as oil prices recover, while melting sea ice is also attracting merchant ships to the shorter east-west transit times available via remote northerly routes. Full production from new north east Russian gas facilities contributed strongly to a record 18 million tons of cargo moving over the Northern Sea Route in 2018, according to Russian Ministry of Transport figures. In addition, a growing number of merchant ships and cruise ships have transited the Northwest Passage, connecting Asia and the East Coast of North America via Arctic seas without incident.
Climate change is also shifting major fish stocks north, with overfishing in traditional grounds driving vessels to spend more time in the Arctic Circle. The trend demands reliable Arctic connectivity for operational reasons but also to support the vessel monitoring that ensures fishing quotas are upheld. In February, the EU and nine nations signed an international treaty banning fishing across 2.8 million km2 of central high Arctic waters.
Meanwhile, the high-value expedition ship market is one of the fastest growing parts of the cruise industry, with 41 smaller exploration ships due delivery between 2019 and 2023*.
A further, success-driven Fleet Xpress milestone
Today's announcement comes less than a month after Inmarsat's decision to invest in three new GX satellites (GX7, 8 & 9) to be built by Airbus Defence & Space, which will deliver a transformational change in the global capabilities, capacity and agility of Fleet Xpress for the benefit of current and future Inmarsat customers, partners and investors.
The Arctic region satellites will be operated by Space Norway's Arctic Satellite Broadband Mission (ABSM) team.  Inmarsat is the only commercial partner to be included as part of Space Norway's ABSM satellites, which will be built by Northrop Grumman Innovation Systems.
The new GX Arctic payloads (GX10A & 10B) will be placed into Highly Elliptical Orbits (HEO), ensuring continuous coverage above 65º North and will have the ability to direct capacity in real-time to the areas of highest demand.
They represent the world's first and only mobile broadband payload dedicated to the Arctic region and will integrate seamlessly into the current and planned Fleet Xpress service network.  The additional payloads, scheduled to launch in 2022, will be fully compatible with current and future Fleet Xpress terminals, ensuring that current maritime, offshore and fishing customers can benefit from the further extension of the network.
Inmarsat's GX network began global services in 2015 and it remains the world's first and only seamless global mobile broadband network. Inmarsat has since grown GX revenues strongly and established leading positions in the emerging global Maritime, Aviation and Government mobile satellite broadband markets, with GX revenues increasing by 85% to $250.9m in 2018. GX is the most successful network for global mobility.
Ronald Spithout, President, Inmarsat Maritime said: "I would like to thank Space Norway for providing this opportunity to deliver dedicated GX capacity in the Arctic region.  Norway has been a strong, strategic partner for Inmarsat over many years.  It is the home to one of our most advanced research and development centres, located at the Norwegian Maritime Competence Center (NMCC) based in Ålesund, which is part of the Norwegian University of Science and Technology campus.  Today's announcement with Space Norway is a further example of the strength of this relationship.
"Connectivity in the Arctic region for the maritime industry is growing in importance as, merchant, fishing and cruise ships transit new high-value waterways. With close to 7.000 vessels already using Fleet Xpress, we will always seek to be ahead of where our customers are going and what they demand from us. This enhancement is fully backward compatible with our existing Fleet Xpress service and will strengthen coverage over the Arctic to provide the connectivity needed by our customers now and into the future."
Jostein Rønnerberg, CEO of Space Norway said: "In close collaboration with Inmarsat and government partners we are about to get in place a strategically important capacity for all those currently operating in the Arctic without access to broadband capabilities. Our focus is on the users – fishermen, researchers, rescue personnel, coast guard, military and others.  We are proud to join forces with Inmarsat and we are confident that this collaboration will be welcomed by those operating in the High North".
* Source: 2019 Expedition Market Report by Cruise Industry News (https://www.cruiseindustrynews.com/cruise-news/20842-new-cruise-expedition-market-report-released.html)
For further information:
Jonathan Sinnatt
Corporate Communications
+44 (0)20 7728 1935​
press@inmarsat.com
Mark Warner
Inmarsat Maritime – Marketing & PR Director
+44 (0)20 7728 1654
mark.warner@inmarsat.com
Debbi Bonner
Managing Director, JLA Media
+31 (0)65 263 0122
debbi.bonner@j-l-a.com
Notes to editors:
Inmarsat's current GX fleet is comprised of four operating satellites (GX1-4) and is planned to be augmented to seven satellites by mid-2021 with the launch of a further three GX payloads (GX5 and GX6A & B) which are currently under construction and scheduled for launch in 2019, 2020 and 2021 respectively. Inmarsat recently announced the addition of a further three GX satellites (GX7, 8 & 9) to the global GX constellation. With the two Arctic satellites announced today (GX10A, GX10B), Inmarsat's aggregate constellation will therefore be comprised of twelve payloads.
About Inmarsat:
Inmarsat is the world leader in global, mobile satellite communications. It owns and operates the world's best global portfolio of satellite networks, specifically designed for customer mobility, and holds a multi-layered, global spectrum portfolio, covering L-band, Ka-band and S-band, enabling unparalleled breadth and diversity in the solutions it provides. Inmarsat's long established global distribution network includes not only the world's leading channel partners but also its own strong direct retail capabilities, enabling end to end customer service assurance. The company has an unrivalled track record of operating the world's most reliable global mobile satellite networks, sustaining business and mission critical safety & operational applications for 40 years. It is also a major driving force behind technological innovation in mobile satellite communications, sustaining its leadership through a substantial investment and a powerful network of technology and manufacturing partners. Inmarsat operates across a diversified portfolio of sectors with the financial resources to fund its business strategy and holds leading positions in the Maritime, Government and Aviation satcoms markets, operating consistently as a trusted, responsive and high quality partner to its customers across the globe.
For further information, visit Inmarsat.com or follow us on LinkedIn or on Twitter @InmarsatGlobal.