04 June 2020 – As the cruise industry gears up for its return, shipowners are looking to ready their vessels for the post-pandemic era. According to leading architecture and design firm YSA Design, passenger ship interiors will require radical rethinking to enable higher standards of hygiene and adequate social distancing.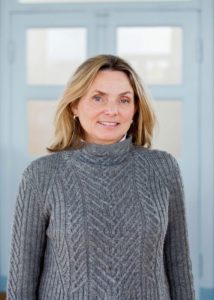 The Oslo-based company, which has decades of experience in cruise ship interior design, is playing a major role in the sector's imminent revival but says a return to 'business as usual' cannot be expected any time soon. "When passenger ships set sail again, they will be carrying far fewer guests than they did prior to the outbreak, and stricter hygiene measures will be in place. The cruise holiday experience will look quite different for some time," explains YSA chief executive Anne Mari Gullikstad.
As a company whose role extends from developing general arrangements to project management, YSA Design is in a unique position to advise cruise operators on necessary modifications. Gullikstad outlines how interiors will be adapted to accommodate fewer passengers per square metre, unused cabins converted into additional facilities such as medical rooms, crew quarters expanded to allow staff to maintain distance and, crucially, dining areas reimagined for improved hygiene.
"Now that buffet dining rooms no longer seem viable due to their potential for disease transmission, restaurants will have to be redesigned to allow alternative forms of catering. For example, à la carte may completely replace self-service, with buffet counters removed to leave extra room for socially distanced dining," says Gullikstad.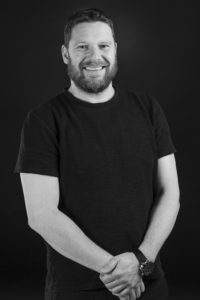 According to YSA Design senior architect Georg Piantino, a priority for the post-pandemic cruise restaurant, as well as for any onboard amenities, will be flexibility: "Further outbreaks cannot be ruled out, and shipowners will want the ability to increase or decrease the capacity of interior spaces and implement or remove certain facilities depending on circumstances."
Another vital consideration, he explains, is passenger flow. Typically busy areas, such as check-in and disembarkation stations, will have to be optimised to prevent congestion and bottlenecking. The selection of surface materials will also require close attention, as these will be exposed to cleaning agents more frequently. Antibacterial materials are already widely used on board but will become even more prevalent as cruise lines look to further limit the spread of disease.
However, with studies suggesting that the coronavirus can survive for several hours in aerosol droplets, clean air is just as important as clean surfaces. To that end, YSA Design is working with sensor technology specialist Scenso to allow shipowners to analyse air quality on board their vessels and ensure a safer, more hygienic environment for guests.
The interior experts' engagement with cutting-edge technology also encompasses virtual reality and remote support tools, with the company conducting virtual inspections of both retrofit and newbuild projects to assist cruise operators with the entire adaptation process. "Our increased implementation of modern technologies highlights our involvement from design conception to delivery and is part of our efforts to restore public faith in cruise holidays," states Piantino. "We are committed to giving the industry the kick-start it needs."
For more information please contact:
JLA Media
Debbi Bonner, MD
debbi.bonner@j-l-a.com
+31 652 630 122
YSA Design
Anne Mari Gullikstad, CEO
annemari@ysa.no
+47 934 32 879