Written by Kevin Tester. Posted in Marine industry talk
This year the International Maritime Organization (IMO) turns seventy. The regulator of global shipping was born in Geneva in March 1948, brought into being by the United Nations shortly after its own formation.
Whether the wider public is aware or not, the shipping activities IMO regulates sustain the global economy, and one of its first major achievements was to bring the regulation of the safety of shipping into an international framework. In 1960, IMO adopted a fully updated Safety of Life at Sea Convention (SOLAS), bringing a global perspective to the mechanism introduced in 1914 following the Titanic disaster whose acceptance had hitherto been piecemeal. Another success was the implementation in 1973 of the MARPOL convention to minimise pollution and preserve the marine environment.
Over the decades IMO has continued to produce new and update conventions across a wide range of maritime issues covering not only safety of life and marine pollution but safe navigation, search and rescue, wreck removal, tonnage measurement, liability and compensation, ship recycling, the training and certification of seafarers, and piracy.
Now the maritime industry's rulemaking body wants us to pause, take stock of those accomplishments and contemplate what the future holds. To that end, it has designated the theme of World Maritime Day for IMO's 70th year celebration as 'Our Heritage – Better Shipping for a Better Future'.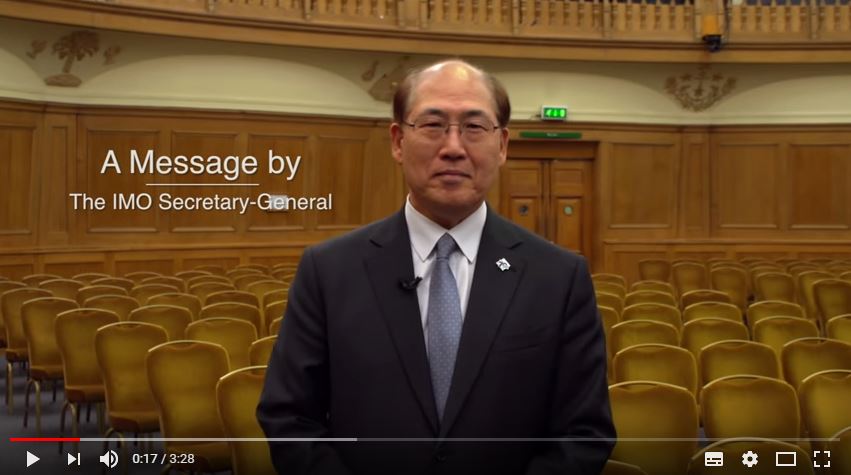 One of the biggest challenges facing the organisation today is keeping pace with technological change. The need to obtain consensus from more than 160 member states routinely slows down the introduction of new legal instruments but, as digital innovation accelerates, and equipment makers and fleet operators seek greater automation, the gulf between regulations and leading edge technologies widens.
Fortunately, there are encouraging signs. The IMO has got to grips with autonomous ship operation with commendable speed, for example, based on the realisation that – even if the commercial case for unmanned ships is not certain – the technology itself won't go away. While the pace of technical change leaves some impatient of regulatory delay, it is nonetheless the case that the legalities and liabilities of greater automation must be resolved.
Similarly, IMO's decision to incorporate cyber-risk management into the International Safety Management (ISM) code was both resolute and pragmatic. While some have complained this simply volleys the ball back into the ship owners' court, IMO is not the organisation to go chasing cyber criminals or telling OEMs how they should write software.
A wider shift away from prescriptive rules to performance-based standards is also sensible and should be warmly encouraged. This new mindset acknowledges the complexities of the world in which ship designers and owners now operate, and that often there is more than one way of solving a problem. Not putting the brakes on innovation ensures the forward progress of an industry that is repeatedly criticised for living in the past.
Despite these highlights, however, there are areas of concern. The organisation seems to have been caught on the backfoot by the reappearance of regionalism, perhaps most starkly illustrated by environmental regulations unilaterally imposed by the United States and the European Union. International shipping is, by definition, a global industry. Regional rules could result in inefficiencies, distort markets and disrupt the supply chains upon which our economy is now so reliant.
Again, the flak is only likely to thicken if IMO is seen to hesitate further over shipping industry's carbon footprint. One problem that needs to be faced is that, as other industries clean up their act, shipping's relative share of global carbon emissions will increase. If administrations do not act, they risk being subject to the knee-jerk political response they so often descry, without being allowed the time to prepare and adjust that internal discussions at IMO so often invoke as critical.
IMO will be holding a series of events throughout the year to celebrate its 70th birthday. Interested readers are directed to the organisation's website to see what's happening near them: http://www.imo.org/en/About/Events/Pages/Home.aspx