Posted in Maritime PR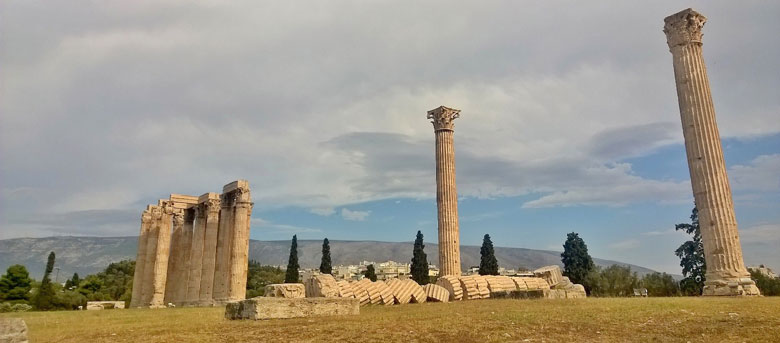 ἄνδρα μοι ἔννεπε, μοῦσα, πολύτροπον, ὃς μάλα πολλὰ
πλάγχθη, ἐπεὶ Τροίης ἱερὸν πτολίεθρον ἔπερσεν·
πολλῶν δ᾽ ἀνθρώπων ἴδεν ἄστεα καὶ νόον ἔγνω,
πολλὰ δ᾽ ὅ γ᾽ ἐν πόντῳ πάθεν ἄλγεα ὃν κατὰ θυμόν,
ἀρνύμενος ἥν τε ψυχὴν καὶ νόστον ἑταίρων
Sing to me of the man, Muse, the man of twists and turns
driven time and again off course, once he had plundered
the hallowed heights of Troy.
Many cities of men he saw and learned their minds,
many pains he suffered, heartsick on the open sea,
fighting to save his life and bring his comrades home.
With these words Homer's Odyssey begins. The 'man of twists and turns', Odysseus, journeys through many cities and countless pains before finding his way home to Ithaca.
The recent downturn in the maritime and offshore industries is in some ways reminiscent of the resourceful Greek hero's trials. Shipping worldwide faces well-chronicled challenges; however, by tradition, this is an industry that always finds a way to survive and emerge stronger from difficult situations and transitional times.
If there's one country whose shipping industry knows how to turn crisis into opportunity, it is Greece, as demonstrated by record numbers of exhibitors and attendees at Posidonia 2016.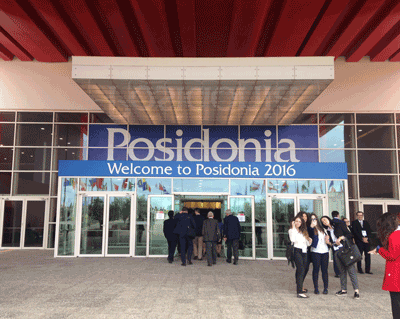 This year's exhibition welcomed more than 22,000 industry professionals to the Athens Metropolitan Expo. With a 14% increase in visitor numbers compared to 2014 and more than 1,800 exhibitors from over 95 countries, Posidonia 2016 was the biggest in the history of the event in terms of floor space (40,000m2).
Fourteen of our highly esteemed clients attended this year's Posidonia…ABB, ClassNK, Inmarsat, Intellian and Gibdock, just to name a few. The JLA team had its work cut out, organizing more than 50 press meetings for clients during the five hectic days of 'Posi' week.
We are especially proud of our role in the strongly attended, Inmarsat-supported seminar 'Unlock the potential of Fleet Xpress with Infinity Cube', where the audience heard how Intellian antennas and Navarino's Infinity Cube technology are enabling shipping's big data revolution.
Posidonia also gave JLA Media the opportunity to introduce our new 3D visualization partners, Salt Pixel, to clients and friends. Their portfolio of tailor-made solutions, created specifically for the maritime industry, received considerable attention from senior executives with an appetite for futuristic animation, digital marketing content and app-based promotional tools.
It goes without saying that the charms of Posidonia, and indeed its glamour, can lie beyond the numerous conferences, seminars and workshops, because this is more than a maritime event for daylight hours. Somehow, the opportunities to meet old and new friends, to network and do business seem to rise as the sun goes down and as you make your way out of the Metropolitan Expo, you know that this could be the beginning of a long night…
The show goes on at innumerable parties, hosted in splendour by shipping's great and good, who compete to lavish Posidonians with hospitality at breathtaking venues spanning Voula, Glyfada and the fascinating old town of Athens.
On Wednesday evening, JLA was once again honoured to accept an invitation to attend a reception hosted by the Embassy of Japan in Athens at the Athenaeum Intercontinental Hotel. The Ambassador of Japan, Mrs. Masuo Nishibayashi, and the President of the Japan Ship Exporters' Association, Mrs. Kazuo Tsukuda, welcomed guests, before inviting them to enjoy a delicious sushi feast, prepared by the careful hands of professional Japanese chefs.
Another evening highlight came with a fine dinner on the splendid terrace of the Mythos of the Sea Restaurant, celebrating the recent launch of Fleet Xpress with Inmarsat friends and partners while enjoying the fantastic sea views offered from the Divani Apollon Palace & Thalasso Hotel.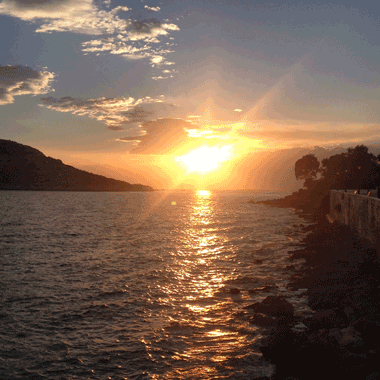 Not quite ready for bedtime yet (who ever slept during Posi…?), we headed to Island Club for the NOT TO BE MISSED PARTY co-hosted by Cass Technava and Tradewinds where we joined the glamourous crowd until the wee hours, being spoilt by wonderful frozen cocktails and the stunning views along the Saronic Gulf offered by this idyllic spot….
Thursday was the Marshall Islands Party at Ble Azur Club at the Athens Riviera, where Chairman of Capital Maritime & Trading Corp., Mr. Evangelos Marinakis, received the "Xenakoudis Excellence in Shipping Award".  The party at this 'green peninsula' was our last Greek networking event, jam-packed as always with great company, enhanced by a perfect selection of music and, again…a unique sunset view.
The success of Posidonia in 2016 offers a clear signal of the continuing dynamism and influence of the Greek ship-owning community which, despite challenging times, maintains its primacy. After all, the Greek-owned fleet comprises 4,585 ships, representing 19.63 % of global dwt, with 350 newbuildings currently under construction…
We left Posidonia in wistful mood, dreaming of a little JLA oasis office settled in one of the beautiful islands of the Greek archipelago. Then, as the first SMM newsletter popped in my inbox, the dream was over… wir kommen Hamburg, zeigen Sie uns Ihre Liebe! (here we come Hamburg, show us your love!)