Posted in Maritime PR
Part 1: Securing the opportunity
Giving presentations at industry events – whether stand-alone papers or participation in panel sessions – is a highly sought-after opportunity for many. The visibility that such a public appearance offers, for both the executive doing the presenting as well as for the brand, can be invaluable for company positioning and ultimately for business development.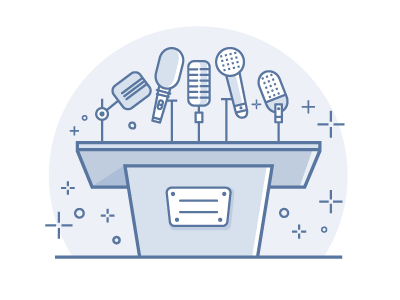 The only problem is that conference organisers are – understandably – picky. They are tasked with putting together a conference schedule that will appeal to key industry executives and fit with both a relevant session and a wider programme. How can you maximise your chances of having papers accepted within event agendas? We've secured many speaker slots for our clients over the years and have put together a list of best-practice tips:
Decide on your chosen subject and prepare an abstract that highlights the most interesting aspects. What do you have to contribute to this subject generally, which hasn't been said before or offers an angle unique to you?
The title of the presentation will have a major bearing on how interesting/relevant/worthy it is deemed to be. Industry challenges, legislative updates and R&D initiatives are all useful themes to head up a paper, in which the main description might hint at answers in the form of solutions, know-how, and project results
A speaker slot should never be used as an opportunity to make a sales pitch. Don't include corporate messaging in the abstract or go into product promotion – of any kind
Try to build a case for having an expert opinion that needs to be heard. This could be based on industry experience, partnerships, or client references (particularly if you can quote names)
Include the name and job title of the Presenter in the title – and only use speakers who have credible and relevant positions. Job titles including the word 'sales' are likely to lead to rejection whereas titles including 'R&D' or 'technical' will be more seriously considered
Clearly if you've impressed the organisers enough after this, your goal of securing a speaker slot will have been reached. Part 2 next week delves into the presentation itself and how to ensure the audience turns up, stays awake and leaves with the desired impression…
To discuss how JLA Media can assist with speaker opportunities, drop me a line for further advice.